That's right ladies!
Serendipity Scrapbooks
is gearing up for a super-duper October! Awesome kits, great contests and a crop you don't want to miss! Most of you are aware that October is National Breast Cancer Awareness Month. In support of this, Twisted Cherry Designs, a unique company to Serendipity Scrapbooks, has made these EXCLUSIVE albums for us!
Jogger Bra
Racerback Bra
Full Cup Bra
50% of the sales from each bra album from Sept. 24th-Oct. 31st will be donated to the National Breast Cancer Organization. And don't forget to mark your calendars for the Crop on October 16-18th. We will be showing off our altered bras and raising money for Breast Cancer Awareness! Plus the team has been hard at work getting TONS of sponsors which means TONS of give-aways! As with all of our crops, there will be a Queen of the Crop crowned and she will receive a past kit of her choice!!! This is slated to be the biggest event of the year so be there or be square...just kidding!
I thought I would offer a little sneak peek from the October kit I got to work with. They will go live on October first and as always, they are awesome. I am VERY partial to my kit...it has to be my most favorite kit EVER!!! And coming from a total kit junkie like me, that's saying alot! LOL!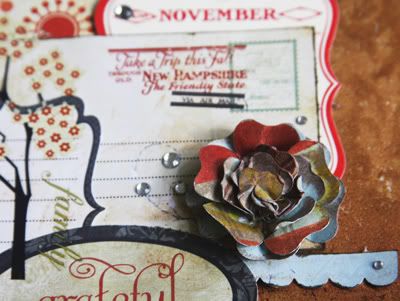 Hope everyone is having a wonderful Monday! Mine is busy, busy, busy! Catch ya later!
Hugs & love,
L